Our Best Cost & Delivery Stock Slip Rings can be modified to meet your electrical, mechanical and/or environmental specifications. Pictured are a few examples of Slip Ring modifications we performed to meet the specific needs of our customers.
Following is a list of some of the most common modifications Fabricast makes to its Stock Slip Ring Product Line.
Addition of Stator Wire to Brush Block Assemblies
Longer Rotor Wires
Addition of Connectors to Stator and Rotor Wires
Alternate Thru Bore Sizes
Modifications to Covers on Self Contained Slip Rings
High Voltage Rings
High Current Carrying Capacity Rings
Vacuum Compatibility
Different Rotor Wire Sizes (i.e. 22AWG, 18AWG)
Brush Block Modifications
Modified Type 1986 Slip Ring with AMP® connectors added to standard rotor leads. Stator wires covered with copper braided shield and ferrite bead for EMI protection and terminated with AMP® connectors.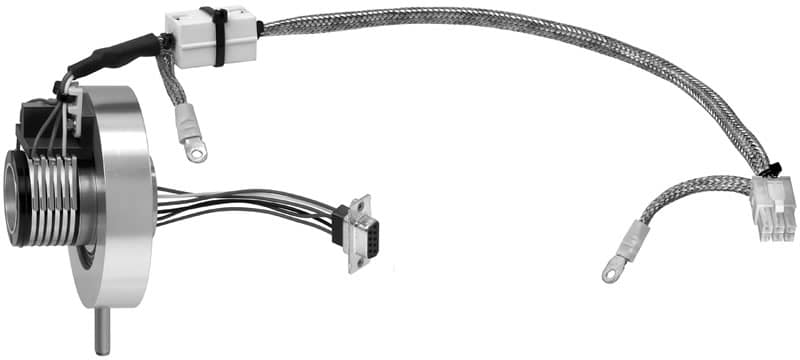 Modified Type 09816 Slip Ring
built for a 3500 RPM centrifuge application. Six rings spaced further apart for three high voltage RF circuits. Coaxial and hookup wire stator leads with ITT Cannon® connectors added to custom brush block. Cover not shown.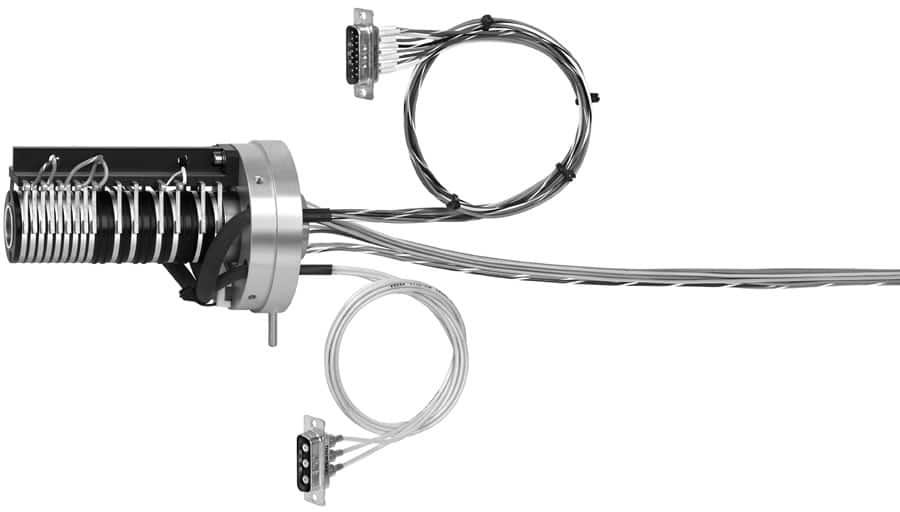 Type 19012 Rotor
with heat shrink, tie wraps, and Molex® connectors added to standard rotor leads.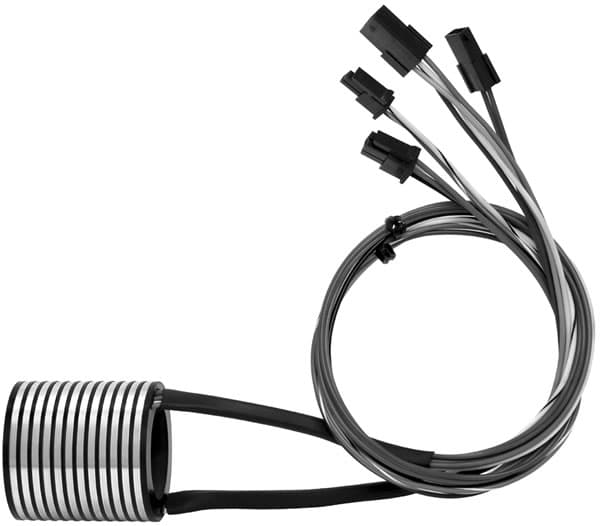 Type 19012 Brush Block
with twisted pair stator leads, tie wraps, part number coding, and Molex® connectors added to standard brush block.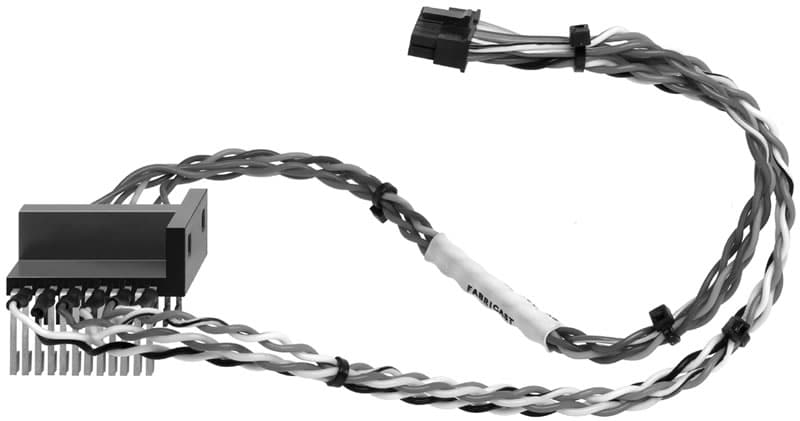 Contact Fabricast
for specialty modifications to fit your application.